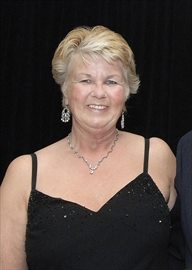 I want to thank the Milton Chamber Of Commerce, friends and family for all of their support. Especially to my wife Enza who without her none of this would be possible. Being a business owner and involved in the community can be difficult. There are many evenings where I don't end up going home and only see Enza maybe 1 or 2 evenings per week. I usually work and then off to a charitable meeting. The key word is balance. An easy word to say but very difficult to execute. Sometimes I have to remind myself to take a step back and re focus.
Although I am not comfortable with recognition I know how important it is. I realized this the night my nephew Mathew Vettese asked me how he could be more involved in my charity initiatives. Although, I thought there was a hidden agenda the truth came out that Mathew truly wanted to help people and give back. Now, I have inspired a whole generation since Mathew was a young 20 year old. That's exciting!
There is no better feeling than giving back and expecting nothing in return. People always ask me why do you give back so much to the community? I always answer aren't we supposed to? My parents taught me at a very early age that it is important to be kind and help others.
Joyce Hagevik, though I didn't know her I feel like it was a missed opportunity to know such a giving, loving and inspirational person. I have talked to many people such as Samantha Goodes Attew, Carlanna Sdao, Joanne Marie Barrett, and Gary Coulter. You could see it in their eyes when they spoke about Joyce and feel their love for a great woman.
Looking further I have found quotes such as:
"Joyce was an outstanding, hard working, tireless contributor to our company, her clients and her community," she said. "She volunteered for every Milton event, whether it was a fundraising effort, social event or company party. Joyce wasn't usually in the background, she was organizing or heading the project for the betterment of her beloved Milton."
She was always the one who does, the organizer. She was a good mentor and a loyal, very caring friend," said Lafleche. "She always told me she'd work forever and she did. She worked to the end.
"She lived life to the fullest and she was a great inspiration to all."
Joyce Hagevik, an award-winning realtor, 2001 Milton Businesswoman of the Year and tireless volunteer, died October 6, 2011 after a battle with cancer. She was 64.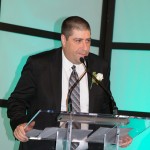 Though I never knew Joyce, I will be carrying on her legacy as a recipient of the Milton Chamber Of Commerce Joyce Hagevik Volunteer Of The Year. I am so humbled, proud, and honoured to receive such an award. I hope that I can live up half of what Joyce stood for.
Angelo Posteraro
Below are a great group of people from the
2014 Milton Chamber Of Commerce Awards Gala
Lifetime Achievement
Audrey Newell
Citizen of the Year
Mario Belvedere
Joyce Hagevik Volunteer of the Year
Angelo Posteraro
Civic Improvement
Melissa Coulson – 35 Hugh Street
Business of the Year – 100 employees or more
Gordon Food Service
Business Person of the Year
Rosanna Conteduca – Allegra Organic Spa & Boutique
Entrepreneur of the Year
Shawn & Bridget Saulnier – Mohawk Inn & Conference Centre
Business of the Year – 99 employees or less
Reebok Crossfit FirePower