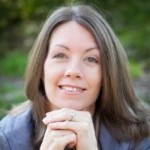 By Kristen Owens
(Holistic Nutritionist, BIE Practitioner, Master Coach)
As we ring in a new year we think about our goals we want to set. Health goals are one of the top goals set in January.  Unfortunately, come February most of those goals for many are forgotten.  Here are 5 Secrets to help you achieve your health & weight goals this coming year. Here are my 5 secrets that will kick start you into this New Year.
1.     What is your WHY around your goal?
Ask yourself how your goal will change your life and those around you.
Knowing why you're doing what you're doing will keep you going when the motivation has worn off.
2.     Add more Fiber to your Day
Fiber is important for the health of your entire body and especially your colon. Chia seeds are my favorite fiber addition that can be added to smoothies, oatmeal, soups, and dishes of all sorts. Get between 25-35 grams daily from chia, oats, legumes, dark leafy greens, fresh fruit and vegetables
3.     Practice Presence & Awareness
In my weight programs we talk about the effect that unmet needs and unexpressed emotions have on our eating habits.  When we hold emotions or needs in what can happen is we find the need through food. When you think you're hungry first ask yourself how you feel at that moment.  If you are truly hungry then take your time being present and aware of what you are putting in your body.
4.     Wonderful Water!
Yes, I know you've heard this over and over again. It's true we are 70% water.  Your body cannot function at its best without an adequate amount. A good place to start is half your body weight in ounces.  Add fresh lemon, lime or even chlorophyll into your water for an extra boost and yummy taste.  To maintain a slim physique water is an essential part.
5.     Successful people have a coach
No matter what the sport, business or goal all successful people have a coach. If you've been working on your problem longer than six months then it's time to consider someone helping you reach your goals and sustaining them. It is possible to achieve all your heart desires and you know that working with someone who has experience is just what you need.  If this new year you're ready to reach new heights in your health and/or life goals then email me at kristen@miltonorthoticwellness.com today and let's get you on your way to success, I'm excited for you!