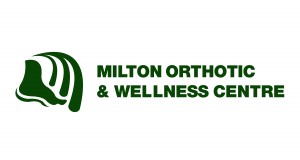 Our feet were built to walk on soft and varied surfaces like grass or sand, not the hardness of city streets, ceramic tile or hardwood floors (1). As the weather gets warmer, people of all ages prefer to air their feet out in a good pair of sandals rather than restricting shoes. Flip Flops have become a major summer accessory and exist in an array of different colours and styles. However, not all foot types are the same, and not all flip flops are the same either. If a person has been assessed by a Certified Pedorthist, or other allied health professional, and it has been determined that their feet have good alignment then regular flip flops are not a terrible choice for footwear inside the house, or out for the day at the beach. However, if it has been determined that the person is an overpronator, than a regular flip flop would not be a good choice of footwear, for inside the house or any kind of activity [2]. An overpronation of the feet means that while standing or walking, with every step the person takes the arches collapse and the ankles roll inwards. Pronation itself is normal and acts as a shock‐absorbing mechanism Overpronation, however, is when the arches of the feet collapse too much and the ankle rolls inwards, and the shin and knee roll inward, thus causing poor alignment of the lower extremity. Poor alignment at the feet will cause very common conditions such as heel pain, knee pain, Achilles tendonitis, and plantar fasciitis [3].
The key to foot comfort, and flip flop comfort, is having arch supports within the sandal itself. This helps realign your feet, bringing them more in balance and improves your stability and comfort. Orthaheel Sandals, not only have arch support built into the sandal itself, but have the most innovative footbed design on the sandal and flip flop market. Their footbed features a Tri‐Planar Motion Control system, which was biomechanically and podiatrist designed to reduce excessive pronation along the three planes of motion: frontal, sagittal, and transverse [4]. The footbed`s contoured arch support and deep heel cup improve comfort and stability for the wearer.
Flip flops are a healthy choice for proper foot health, mainly by allowing your feet to breathe. However, flip flops are best worn for short periods of time, like a quick jaunt to the mailbox or inside the house. Flip flops are not designed to properly support the foot and ankle during all day wear. When choosing your flip flops, be sure to choose one that has an aggressive arch support built in and a thick rubber sole for cushioning.
References
1. Shannon‐Solomon, Rachel. (2008). Ballet Flats, Flip‐Flops: Love Vs. Pain. Available: http://www.nysun.com/health‐fitness/ballet‐flats‐flip‐flops‐love‐vs‐pain/79047/. Last accessed May 2010.
2. Shroyer, Justin. (2008). AU study shows wearing flip‐flops can cause orthopedic problems. Available: http://education.auburn.edu/news/2008/june/flipflop.html. Last accessed May 2010.
3. Shakoor, Najia, et. al. (2010). Flip Flops Can Reduce Knee Pain. Journal of Arthritis Care & Research. 10 (1).
4. D‐Med Inc.. (2010). Orthaheel Flip Flops and Sandals. Available: http://d‐med.com/orthaheel/index.html. Last accessed May 2010.